Platinum Jewelry:
Platinum Wedding & Engagement Rings
deSignet International
---
---
For its beauty and value, platinum has always been the ultimate expression of celebrations of all kinds: from weddings and anniversaries to birthdays, holidays and other special occasions.
One of the rarest precious metals on earth, platinum is found in only a few locations in the world. Platinum has a rich and noble history. It was first used by the ancient Egyptians about three thousand years ago. Eight hundred years later, the South American Incas worked with platinum. The first platinum jewelry in Europe appeared around the year 1780, at the court of Louis XVI of France.
It may surprise you that, although platinum has been around for centuries, it has only been used to fashion jewelry for less than two centuries. It is both an ancient and a young metal.
Why Platinum?

Platinum is among the finest, purest and rarest precious metals on earth, and has an understated elegance that appeals to both men and women.
Platinum is strong.
Platinum, one of the strongest and most enduring metals in the world, is also one of the heaviest: it weighs 60% more than karat gold. It is ideal for jewelry worn every day because it exhibits little material loss, even after prolonged wear.

Platinum is pure.
In the U.S., platinum jewelry generally contains 90% or 95% pure platinum. By comparison, 18 karat gold is 75% pure gold and 14 karat gold is 58% pure gold. Platinum is hypoallergenic and resists tarnish.

Platinum is rare.
To produce a single ounce of platinum, a total of 10 tons of ore must be mined. In comparison, only three tons of ore are required to produce one ounce of gold. Rarity lends platinum its cachet.

Platinum is lustrous.
Platinum's rich, white luster perfectly complements diamonds and other precious gems. Its neutral color enhances a stone's brilliance and depth.

Platinum is fashionable.
Platinum jewelry appeals to many people today because of its subtle beauty and elegant understatement. Many platinum jewelry designs are accented with 18 karat gold, creating a sophisticated, versatile and fashionable look.
| | |
| --- | --- |
| --- | |
About Platinum Jewelry

Many jewelry designers and manufacturers feel that platinum is best suited for both diamond and colored stone jewelry because of its strength and durability. Platinum prongs show little wear, and thus offer precious stones greater protection.
Platinum is also one of the most enduring jewelry metals. That's why the world's most famous diamonds, like the Hope, Jonker Diamond Number One, and the Koh-i-Noor, are all secured by platinum settings. Faberg, the famed nineteenth century Russian jeweler, prized platinum, as did Louis Cartier of Paris and many of the great jewelers throughout history.
Choosing a stone is only part of the jewelry-buying process. Its setting is just as important, and platinum jewelry offers unusual strength and durability. Fine platinum jewelry endures. Classic design outlives the whims of fashion and retains its character forever.
| | |
| --- | --- |
| --- | |
Platinum & Weddings... The Perfect Marriage

As platinum's pure white luster, strength and durability are recognized and admired, bridal couples worldwide are rediscovering platinum as the metal of choice for bridal jewelry.
A diamond and its setting should be forever. Because platinum is superior to other metals in strength and durability, it offers a diamond greater protection. The breathtaking radiance of a diamond fused with the timeless elegance of platinum creates a rare and enduring symbol of lifelong love.
| | |
| --- | --- |
| --- | |
Buying Platinum Jewelry

Whether you are choosing a ring, pin, bracelet, necklace or bridal jewelry, new and sophisticated designs have created a wide range of platinum jewelry. Many current platinum designs feature 18-karat gold accents. This combination of metals enhances the unique qualities of each.
In the U.S., platinum jewelry usually contains 90% or 95% pure platinum. If a piece of platinum jewelry is marked "iridplat," then it generally contains 90% platinum and 10% iridium, a platinum group metal. If it is marked "plat," then it is at least 95% platinum and another platinum group metal, most likely ruthenium.
Owning a piece of platinum jewelry is a distinct pleasure. You can feel and see the difference; platinum is heavier and denser than other metals and it has an elegant, rich white luster. Buying platinum jewelry is a wise investment. Platinum is one of the rarest, purest and most enduring metals available.
An experienced jeweler can assist you in selecting platinum jewelry that will bring pleasure to you and the recipient for years to come.
| | |
| --- | --- |
| --- | |
Your Questions About Platinum Jewelry
Why is platinum's purity important to me?
Platinum is hypoallergenic, resists tarnish, is one of the strongest precious metals in the world and is extremely durable.

Is platinum the same as white gold?
No, it is quite different. During World War II, the U.S. government prohibited platinum's use in all non-military applications, including jewelry. Because of strong consumer preference for platinum's pure white luster, white gold was substituted in platinum's absence. To create white gold, yellow gold is alloyed with nickel and zinc (and small amounts of copper and silver), thereby achieving a white metal look. Platinum has purity, strength, rarity, durability, and a natural rich, white color.

How should I care for and clean my platinum jewelry?
Platinum jewelry should be cleaned the same way you clean other fine jewelry. Use a good pre-packaged jewelry cleaner available from your local jeweler or have it professionally cleaned by your jeweler. As with all precious jewelry, store with care, not allowing pieces to touch or scratch each other.

Will platinum scratch?
Signs of wear, including scratches, will inevitably appear in all precious metals, even with platinum. Due to platinum's amazing durability and strength, however, there is little or no material loss when it is scratched.

Is platinum fashionable? How will it coordinate with my gold jewelry?
Yes, platinum is VERY fashionable! It is fashionable to wear platinum jewelry with your other fine gold jewelry. Platinum jewelry often contains karat gold design accents, just as karat gold jewelry is sometimes accented with platinum. Platinum's white color beautifully contrasts with yellow gold and adds versatility to your existing jewelry wardrobe. Is platinum a good value? Yes! Platinum is an excellent value because of its inherent qualities: its purity, its strength, its durability and its rarity. When you purchase platinum jewelry, you are buying jewelry that is almost 100% pure. In the U.S., platinum jewelry is generally 90% or 95% pure platinum, with 5% or 10% alloy of a platinum group metal. By comparison,18 karat gold is 75% pure gold and 14 karat gold is 58% pure gold.
No other precious metal is as pure or bears all the qualities of platinum. Worn over a lifetime and passed on to future generations, platinum is the jewelry metal of choice.
| | |
| --- | --- |
| --- | |
(Copyright 1997, Jewelers of America, Inc.)
We Do NOT have a printed catalog.
The web site is our catalog.
To view pricing and place an order over the internet click here.


We gladly accept money orders, VISA, MasterCard and Discover (sorry NO personal checks or AMEX). If you prefer you may call toll free number : 1-(888)-727-8266 or E-mail us with your credit card information to ensure privacy and security.
Please note: Although we make every attempt to keep our site current, prices are subject to change without notice. There is a 20% restocking fee on all returned stock items and custom items are non-returnable. Please see our FAQ's page for more details. Shipping daily using US Express Mail, US Priority Mail and Federal Express, all of which are insured and require a signature.

Platinum Jewelry, Platinum Wedding Rings, Platinum Engagement Rings
deSignet International
1869 Whitehaven Road, Grand Island, NY 14072 USA
1-888-RARU-COM
or 1-888-727-8266 ; 9 am - 5 pm EST
Last Edited: May 19,2009
Copyright © deSignet International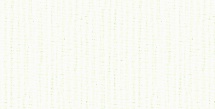 <! - - - - - - - - - - Google Analytics Tracker Script - - - - - - - - - <('.'<) <( '.' )> <! - - - - - - - - - - - - - - - - - - - - - - - - - - - - - - - - - - - September 27, 2007>