A Totally New Concept in the Jewelry Experience. . .
"The Jewelers Notebook"


We will share stories about some of our most interesting projects

Uniquely we make most of our jewelry by hand, the old fashioned way. We concern ourselves with durability not always price. Ironically a percentage of our work includes repairing commercial products people buy online. You can always give us a call 1-888-727-8266 or my direct line 716-773-1015. Our goal has always been our to become your hometown jeweler, now in our 48th year on Grand Island. My Grandfather Charles Schopp opened his first business on Grant Street in 1899, 120 years ago, many of his tools are on display.

How Small Businesses Can Be Affected by Amazon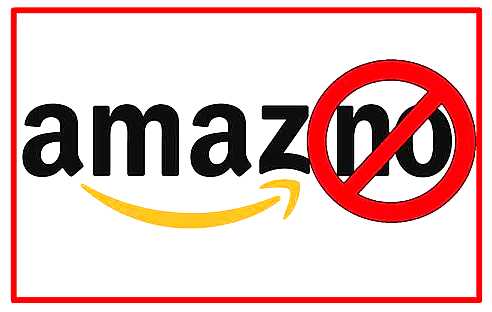 As I reflect on the last 49 years, actually 53 years when I started really working in the store in Tonawanda, there was always something. If you have ever seen the movie, Joe vs. the Volcano? Joe (Tom Hanks) a cronic worrier and Meg Ryan who played three different antagonist characters was reminding him "there will always be something Joe". At least in the movie there is a happy ending, I am worried. Tonawanda was being literally torn apart by Urban Renewal, killing over 60 local businesses, our building was on the tear it down list. As an Islander I believed moving the business home would have to be a winner. Never really considering that most islanders shop off the island and off islanders really don't like bridges. I thought that the 50+ years we were in Tonawanda would bring customers here, sadly no. The Malls were the place to be, but way to expensive. Next the BIG Box stores, then Service Merchandise . . on and on the challenges were there. In 1996 the internet became a viable way to get customers over the bridges, and it worked, raru.com was born. It took a couple years to get going but when it did we had orders and customers from all over the US, Canada, actually all over the world. Many of them wanted touch the product and they would call make appointments, drive hundreds of miles, the bridge was never an issue. We had a special rate at the Holiday Inn.
Now fast forward another 20+ years, the internet is still 80% of our business, we have become the local go to for watch batteries, repairs on all kinds of product, including items made in China. The local customers are like family, many I known since GI High Class of '67, it is like having friends come and visit.
2019 was a trying year, competition online is growing. Currently we maintain 40 domains, thousands of products online, all under the RARU.COM banner. The price of gold jumped over 30%, imagine your material cost increases by 30%, add to that the number of customers that now order less expensive alternatives, Sterling Silver, Titanium, even rubber rings are popular, so the margin is gone.
I understand that for years, we have enjoyed that luxury of buying inexpensive items. Now it is coming home to roost. On my way home Christmas Eve, reflecting on a tough year and very little last minute walkins, I stopped at the liquor store to pick up a bottle of Champagne they were packed. I reflected on how that used to feel. Almost home on Legion drive, I came up behind a US Mail truck, the back was open and it was fully stacked with Amazon boxes. It brought tears to my eyes . . . you see, I love my craft and I have spent the last 50 years perfecting it so I could make a living and enjoy being creative, to see the Amazon trucks turning around in my parking lot, well this was too much. Asking myself, is it worth it?
Now we find out that Amazon wants to, in my opinion ruin my island, I understand how that sounds but really. People say it is a done deal, what is their motivation? No one understands how big it is or the impact on our enviroment or roads and bridges. Close your eyes and visualize a new Bills Stadium on the island, inside the proposed Olive Project. in fact two would fit, parking and all. I guess the good side is you won't need a dome. People wake up this would be a disaster of monumental proportion. The developers only have one goal, to make money. I know the owner of the plaza where Ames/Neisners was, he could care less if it is empty. How long did we watch the windows in the Dunlop building get broken, one by one. Amazon will only be the tenant and for how long . . until a better deal comes along. Then what, empty,bankrupt landlord? Click here and learn more . . . Say No To TCBuffalo and the Olive Project

As a cultured spoiled by convenience we will ultimately pay the price.

My pencil is always ready and the sketches and estimates are always FREE. Send an email to:Sketches@raru.com Unfortunately the Shoppe is Closed but I check my emails I have pencils at home as well. Even the sketch can be emailed and put in a card. We are doing our best to process orders safely. Taking calls 8-2PM 716-773-1015


14Kt White Gold Sculpted Tralee Cross with Diamond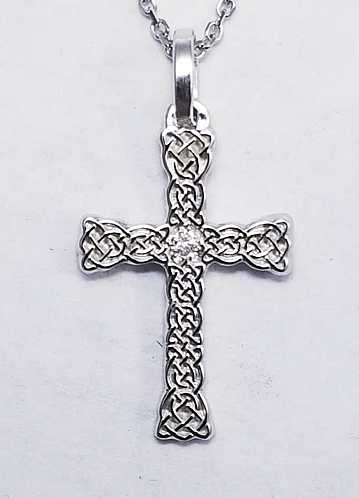 We created this Tralee Knot almost twenty years ago, part of our extensive Celtic Collection. How many hearts can you see in the pattern? Here is a link to our Collection of Celtic Crosses , there are quite a few.
My pencil is always ready and the sketches and estimates are always FREE. Send an email to:Sketches@raru.com Unfortunately the Shoppe is Closed but I check my emails I have pencils at home as well. Even the sketch can be emailed and put in a card. We are doing our best to process orders safely. Taking calls 8-2PM 716-773-1015



Here is one of my favorites . . . from the past